Welcome to the Fort Pickett iSportsman Service
(Hunting is permitted Tuesday-Saturday at Fort Pickett)
The Fort Pickett Game Check Station will be open only periodically during the next few months; for direct service- please make an appointment with a Fish and Wildlife staff member by calling 434-292-2618.
Due to increased security on Fort Pickett, base access is limited until further notice.
Due to snow cover; no upland bird hunting will be allowed on Saturday 22 January 2022
No extended archery deer hunting opportunities will be offered at Fort Pickett this year.
NOTICE: ALL FISHERMEN MUST CHECKIN AND CHECKOUT OF THE FORT PICKETT iSPORTSMAN SYSTEM. FAILURE TO PROPERLY CHECKIN AND CHECKOUT MAY RESULT IN THE SUSPENSION OF YOUR FISHING PRIVILEGES.
RESERVATIONS CAN BE MADE STARTING AT 5 PM THE DAY PRIOR TO THE HUNTING DAY
RESERVATIONS MUST BE HONORED BY CHECKING INTO YOUR RESERVATION PRIOR TO 8:00 AM ON THE HUNT DAY
Please reference the Fort Pickett iSportsman Startup Guide to help you through the registration process.
Please click on the Register tab to create an iSportsman user profile if you have not done so before.
This is the first step for using iSportsman for recreational access on Fort Pickett.
Contact the Fort Pickett Game Check Station at 434-292-2618 if you need assistance, have questions, or need clarification regarding the iSportsman service.
Fort Pickett Telephone Checkin/Out Service can be reached at:1-866-471-0225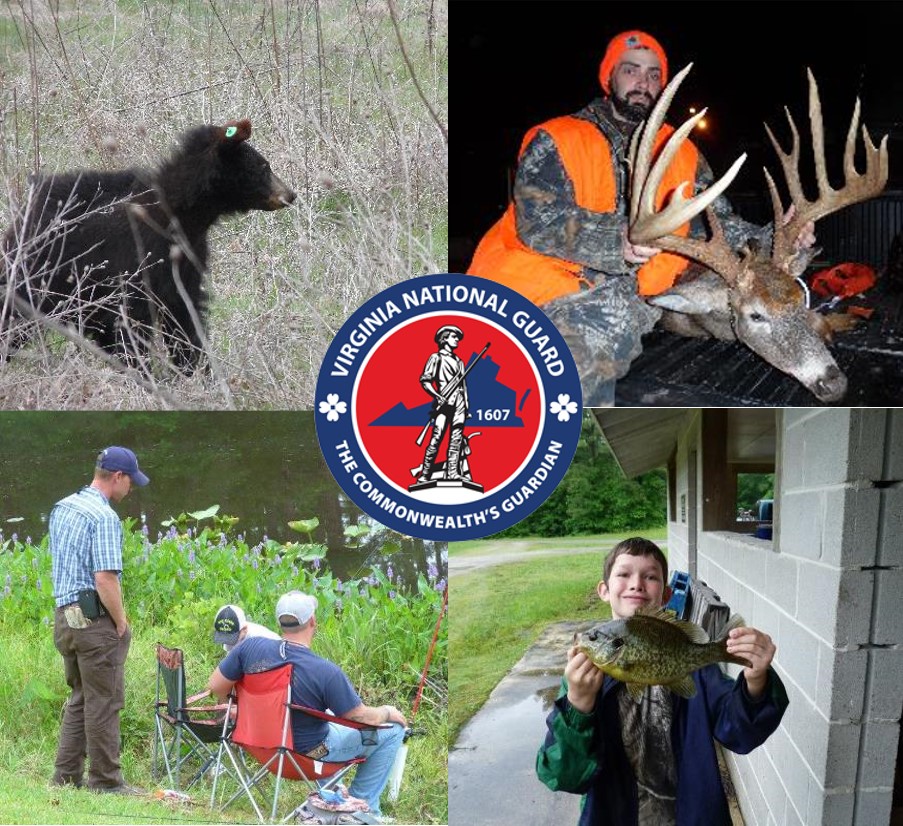 ATTENTION ALL FIREWOOD PARTICIPANTS:
FIREWOOD PERMITS ARE AVAILABLE FOR 2021-2022 SEASON
Please read the 2021-2022 Firewood Regulations prior to purchasing your Fort Pickett Firewood Permit
It is your responsibility to read and understand these regulations in their entirety (see updated maps for 2021-2022)
If you need assistance or clarification for the Firewood Program contact: 434-292-8428 - Fort Pickett Forestry Office